Each year IIT Institute of Design hosts Design Camp, a four-day immersion into the design process. Professionals from corporations and not-for-profit institutions from around the world attend. During the program, campers are introduced to problem framing, user research, analysis, concept generation, prototyping, and design communication. These concepts are taught by our faculty in the context of addressing a real-world challenge facing a Chicago area non-profit. Past challenges include: designing the user experience for a park district sailing program for the disabled, conceiving the use of public space in the central library, and creating opportunities for deeper engagement for a senior citizen center.
It was great to be able to walk out of a week at ID right into a digital innovation project for a global handset manufacturer with all the models, worksheets, and skills so fresh in my mind. As I speak only English, it has also been quite a challenge flying in to European and Asian markets to lead workshops. I've quickly discovered that the subtlety of creativity is often lost in translation. ID's methods have proven to be some of my most valuable tools in bridging the gaps and introducing the concepts of human-centered design thinking to clients and agency teams. I take a lot of training programs in different strategic approaches, but I tell everyone Design Camp is the best one I've ever done."

—Jordan Herald, Principal, Gravity Ltd.
Design Camp key benefits + content
Who should attend Design Camp?
Innovation leaders, directors, managers and problem-solvers from all disciplines are welcome. No formal design training is required. Innovation management experience is strongly recommended. To maintain the highest quality experience, class size is limited to 30 participants per session.
Who has participated in Design Camp?
Design Camp has been attended by executives from General Motors, Intuit, Anheuser-Busch InBev, Autodesk, FedEx, Hyatt Hotels Corporation, Marriott, McDonald's, Memorial Sloan-Kettering Cancer Center, New Zealand Trade and Enterprise, Salesforce, S.C. Johnson, Steelcase Inc., Target, Wolverine World Wide, Inc., and many others.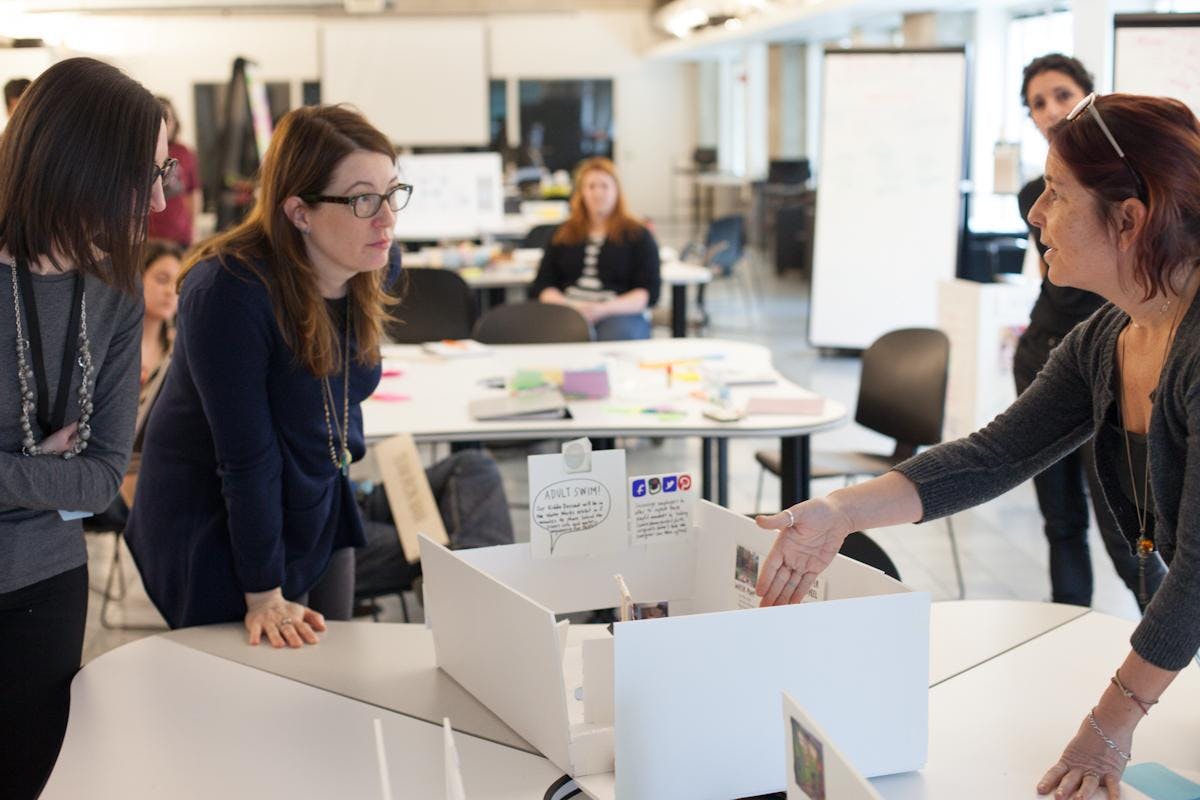 July 16-19, 2018 / IIT Institute of Design 565 W Adams St Chicago, IL 60654
REGISTER
Contacts
Senior Lecturer
Director Interprofessional Projects Program